Agenda
We know your time is extremely valuable so we have condensed this Summit into one intensive day. When you leave you will have a complete market snapshot of where the industry is, where it is going and how you can benefit from it. The Biomass to Fuels Summit 2010 features an assortment of topics that you are asking for along with the face to face networking you need to grow your business.
7:30- 8:30 – Exhibits & Networking
-

8:30- 8:40 – Opening Remarks
-

8:45- 9:05 – Keynote: USDA Head Tom Vilsack (invited)
As Secretary of Agriculture, Tom Vilsack is working hard to strengthen the American agricultural economy, to revitalize rural communities, to protect and conserve our natural resources, and to provide a safe, sufficient and nutritious food supply for the American people.
The USDA is playing a leading role in the advancement of biofuels derived from energy crops and waste sources in rural America.
Watch him speak about what renewable fuels will mean to rural economies and jobs creation on our USDA Resource page
9:10- 11:20
EPA Biomass Ruling: EPA Representative (Invited)
The EPA's reasoning behind the carbon status of biomass & the Boiler MACT standards.
Panel discussion on carbon policy, Q & A.

Our panel will discuss and debate the topics, then the audience will ask it's own questions.
Air Emissions from Biomass, 15 pathways and their impact
Air Quality and Climate Implications of Options for Woody Biomass – The objective of this study is to apply a life cycle approach to quantify and compare Greenhouse Gas (GHG) and criteria pollutant air emissions of options for using or disposing of woody biomass generated in conjunction with forest management and land clearing operations in the Pacific Northwest. The resulting report and product (an emissions calculator) will help states, local air agencies, USEPA, federal and state land managers, local governments and others to make more informed choices, reduce emissions and balance multiple objectives when selecting, approving or promoting options for the management of woody biomass. ORCAA's presentation for the Biomass Summit will cover preliminary findings from the study and will demonstrate the use of the woody biomass emissions calculator.
Mark Goodin, Olympic Clean Air Authority
Mark Goodin has been ORCAA's professional engineer since 1991. He also manages certain special projects sponsored by the agency including the current project to determine air pollutant and greenhouse gas emissions for use and disposal options for woody biomass.
Legislation and Mandates:
How is policy shaping the bio-energy industry? How far have we come in achieving state and federal energy mandates? How can we maximize the effectiveness of mandates as a tool to signal the market to action?

Peter Moulton, Senior Energy Policy Specialist for the Washington State Department of Community, Trade and Economic Development. As the state's Bioenergy Coordinator, he oversees interagency support for biofuel, biopower and coproduct development through public policy, research and incentive programs, as well as public sector production, distribution and use of bioenergy.
Grants & Incentives:
Maximizing federal grants and incentives for biofuels.

Ed Einowski, Partner at Stoel Rives
Ed specializes in project finance and development, representing developers, investor-owned utilities and their unregulated subsidiaries, biofuel producers, investment banking firms, commercial banks and other financial institutions, and state and local governments.
-
USDA Grant Programs and Loan Guarantees to Help Meet the Biofuels Mandates

Learn about current programs and give your feedback on what you feel the USDA can do to help you and your business grow the rural economy.
USDOT Research and Planning Program

Shawn Johnson, Research and Development program at the US Department of Transportation.
The Research Planning and Coordination program coordinates, facilitates, and reviews DOT's research and development activities. The program was established to ensure that DOT is making the most of its $1 billion annual investment in research and technology. The program fosters collaboration in research activities within DOT, across the Federal government, and with partners in state and local transportation agencies, not-for-profit institutions, academia, and industry.
*** 10:45- 11:00 Break ***
-

What is the market doing to move beyond petroleum?
In the wake of the Gulf Oil spill it's obvious we need more environmentally healthy ways of creating fuels. What is the potential for land based biomass as a fossil fuel replacement? What are the success stories in our industry and where do we need to improve?
Dave Sjoding, Center Leader, Northwest Clean Energy Application Center
Dave has twenty-nine years experience in the energy field focusing on the areas of energy efficiency, renewable energy, climate change, energy policy and distributed generation. He is a Renewable Energy Specialist at the WSU Extension Energy Program. He serves as Team Leader of the six state Pacific Regional Biomass energy Partnership and Director of the five-state Northwest CHP Application Center.
11:25- 3:35
Ethanol from waste biomass
Second generation ethanol is using new technologies to unlock transportation fuels from traditional waste sources.
New Concept to Obtain Higher Yields of Pyrolytic Sugars for Ethanol Production
Manuel Garcia-Perez, Washington State University
The diverse nature of biomass resources in the Pacific Northwest requires suitable technologies for the conversion of distributed feedstocks, especially forest residues. Dr. Garcia-Perez is proposing a new model of biomass economy formed by distributed pyrolysis units located close to biomass resources and centralized refineries where second generation transporation fuels and high value chemicals can be obtained taking advantage of economies of scale.
-
Bio-crude from pyrolysis oils
Bio-crude oil has the potential to replace both fuels and chemicals currently derived from petroleum products. What are some of the novel ways researchers are exploring getting these commodities from the forest to the consumer.
*** 12:15- 1:15 Lunch ***
-
Algae Biofuels
Algae has the potential to produce more biomass per acre than any other feedstock while producing both lipids and biomass for thermal conversion. Who is behind the support of Algae fuels? Which technologies are showing the most promise for pump ready fuels? Is algae the answer for carbon sequestration?
Biofuels from Salt Basin Algae: A Renewable Energy Crop for Carbon Sequestration
John Cushman, Professor – Department of Biochemistry and Molecular Biology UNR
The long-term goal of this research and extension project is to optimize and implement the use of halophytic microalgae as a biofuel crop.  Halophytic algae are an ideal renewable energy resource because they grow on marginal lands with brackish or saline water and have been shown to be 30 times more productive than terrestrial feedstocks.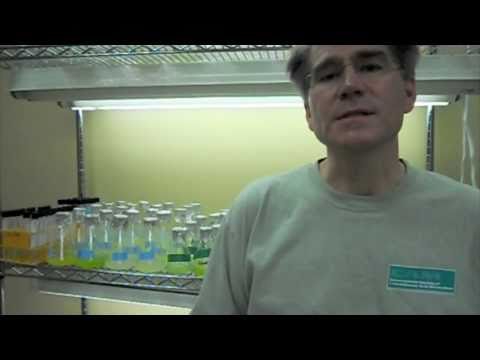 Diesel
Biomass to hydrocarbon-based Diesel and Jet Fuels:  Where the R&D is Heading
Pacific Northwest National Lab

To meet the EISA-mandated goals, further expansion of the biofuels industry will be necessary.  "Drop-in" fuels that closely resemble petroleum fuels and are compatible with the current infrastructure will be an important component of this growth.  In particular, biomass-based fuels in the diesel and jet range will be needed since there few other alternative to powering fuel heavy vehicles and airplanes.  DOE's Biomass Program is funding RD&D to produce infrastructure-compatible fuels from biomass, and PNNL plays a significant role in that effort.  This presentation will discuss the current state of technology for short- to medium-term production of for converting biomass using thermal conversion approaches including both pyrolysis and gasification.  The discussion will include an overview of the approaches being used, provide an overview of the state of the art, and provides description of the range of ongoing efforts both.
Bio-coal from torrefied biomass



Clean coal is an emerging reality made possible by low temperature conversion of waste biomass. Recent testing by HM3 shows that runs with 100% bio-coal are an acceptable substitute in coal fired plants. With concerns about carbon emissions, miner safety and mountaintop removal bio-coal is an emerging solution.
Hiroshi Morihara, President and CEO of HM3 Energy
A major advocate of green energy, Hiroshi recently directed his efforts to sustainable production of alternative biofuel from cellulosic biomass. He founded HM3 Ethanol in 2007, and the company name changed to HM3 Energy in 2009 after changing its focus from liquid biofuel to solid biofuel. Hiroshi has served on many boards, including founding board president of the East Metro Economic Alliance. In 2006 he was voted Gresham's Citizen of the Year. He currently serves as a member of the executive board of the Oregon Business Association
*** 2:55-3:10 Break ***
-
3:40-5:00
We are entering the Golden Age of Gasification
Advances in design, materials and manufacturing processes are bringing about a renaissance in gasification technologies. Tri-generation of heat, electricity and biofuels from mobile gasifier platforms may be the breakthrough that the industry has been waiting for. Bring the technology to the biomass and reduce transport costs, speed permitting time and scale systems to come in under compliance thresholds.
Ben Peterson, CEO, Innovatus Energy

Ben is a leading expert on small scale gasification. He is the founder of the world's largest social network for gasification, Victory Gasworks. During the last 3 years he has funded and developed a new generation of gasifiers that provide distributed power from biomass waste at a price that competes with subsidized renewables.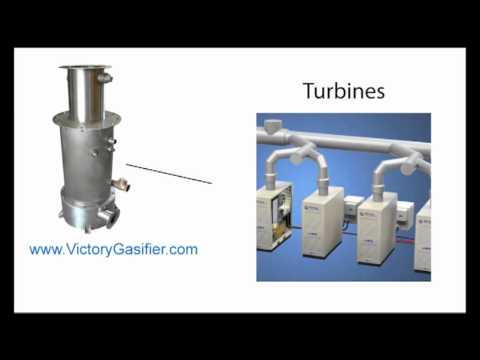 Technology Frontier
Cutting edge research is finding new ways to utilize biomass for the growth of an advanced biofuels industry.

Bio-electrolysis: Novel Technology for Hydrogen Production from Lignocellulosic Biomass
Hong Liu, Assistant Professor at Oregon State University
Hydrogen, one of the cleanest and most desirable fuels, is expected to play an increasingly important role in our economy. At present, non-renewable fossil fuels are the main sources of hydrogen production. The overall goal of the research is to develop a novel bio-electrolytic process to generate hydrogen directly from renewable, abundant and readily available lignocellulosic biomass in a cost-effective manner.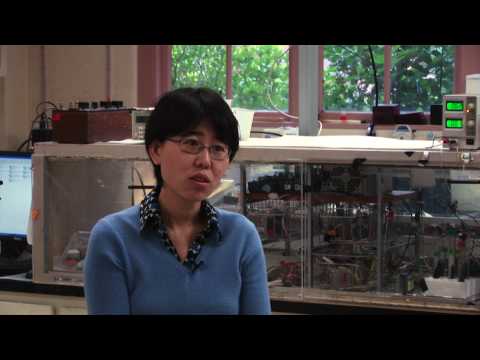 Production of Biological Thermoplastics and Natural Fiber-Plastic Composites
Erik Coats, University of Idaho
My research views waste streams through an entirely different lens. We see opportunities….to recover high value compounds….to produce commodities that are of significant value to society – that can replace commodities that are otherwise produced from non-renewable raw materials….and perhaps most importantly, to not simply dispose of the waste for future generations to deal with, but to advance natural processes that can (optimally) lead to closed loop re-use and/or upcycling
5:00- 6:00

Business Round Table & Networking



Thoughts from business leaders on how best to grow the industry and create jobs in a slowed economy.

–
-

For those of you that choose to join us for Day 2, we move beyond talking about biomass fuels and put on our lab coats to start making them. You will watch wood waste, beetle kill, algae oil and food scraps being turned into fuels right before your eyes. This is a rare opportunity to make second generation biofuels in a workshop setting. **Attendance is extremely limited** The event will be held off site in the Portland Metro area.

-
Thermal Conversion
We will thermally decompose biomass into synthesis gas, an embryonic fuel that can be shifted into a number of other petroleum fuel substitutes.
Then we are going to clean and balance the gas for catalytic conversion into liquid fuel fractions. Additional topics discussed will include pyrolysis oils, also known as bio-crude and green gasoline technologies being developed right now.
Presenter: Ben Peterson
Esterfication of Oils
Using oils, chemicals and alcohols we are going to make biodiesel. Topics discussed will include the potential algae has to become a mainstream feedstock for fuels?
Presenter: John Matthews
Fermentation/ Microbial
Sugar and starch rich biomass waste provide a perfect feedstock for fermentation to produce methane, a feedstock for liquefied natural gas. We will also be discussing the role of microbes in digesting sythesis gas to produce fuels.
Presenter: TBA
Acid Hydrolysis
We will be using weak acid solutions to break down cellulose to produce wood alcohols. These methods were employed successfully by the Russians in the 1930's. We will be reviving the research and looking at ways to improve it in the 21st century.
Presenter: Chris Seymour